We welcome you to our Alex Chiong Tattoo Studio Blog in Miami, where you can find articles about tattoos, critical appraisals of works by artists, tattoo galleries with comments and many more topics. In this way, we will try to reach our followers periodically so that they are updated on the events of our Study.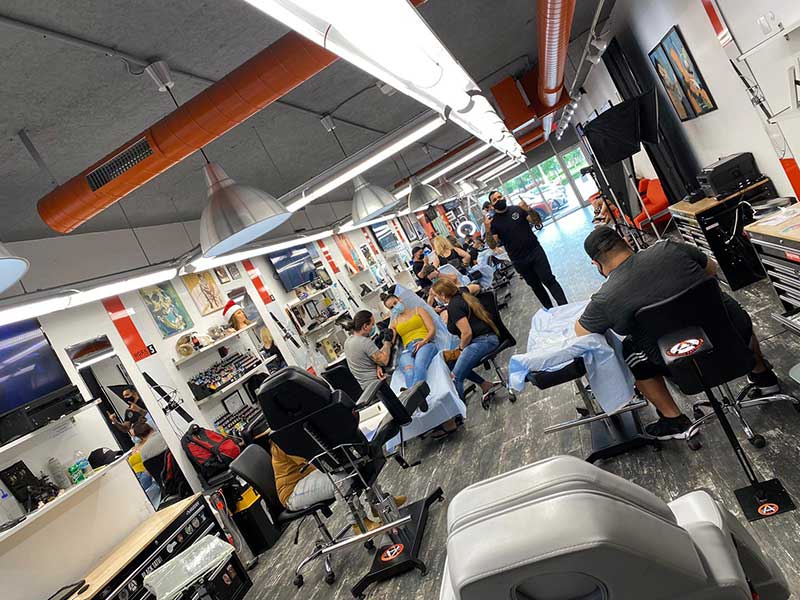 Alex Chiong created his studio in 2017. He is a renowned tattoo artist. Alex has more than 15 years of experience. And he also has awards at major tattoo events in the United States.
His experience as artist began in Cuba in 2003 and then continued in Miami. On the other hand, his friend Javier Estrada is his partner in this company. He dedicates his work to the organization. It also manages and spreads the image of the company.
We created a project in Miami, from a new point of view and within a contemporary context. Our idea started from the conception of the workspace.
The design is modern and the workstations are well lit.
The studio transmits, in this way, an image of cleanliness and comfortable social stay. They are new canons for this type of activity.
Then came the tattoo team's approach to work:
1- The creation methodology.
2- The personalized treatment of each client.
3- The quality of the artists.
In addition, the best manufacturers of products and technology support our entire infrastructure.
On the other hand, we design the corporate image of our 2 locations:
1- Alex Chiong Tattoo Studio (North Miami)
2-Alex Chiong Tattoo Studio 2 (North Miami Beach)
We offer the client the same quality of services and image from our 2 studios.
For all that we have exposed, you can trust us and we welcome you to Alex Chiong Tattoo Studio, a New Concept Tattoo Studio in Miami.